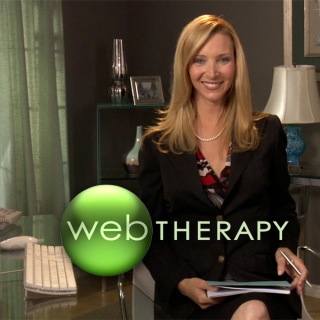 What do you understand by Web Therapy?
What's an old flame?
Talk about an old flame of yours. How did you meet him/ her? What kind of relationship did you have? What went wrong?
Why do you think this episode may be called that way?
You're going to watch the first in a set of 3 short episodes of an improvised series starring Lisa Kudrow.
A. Watch the episode once and answer the following questions:
LINK:
http://www.lstudio.com/web-therapy/an-old-flame-1-of-3.html
1. What do we get to know about the therapist?
(name, marital status, personality, kind of treatment she advocates, etc.)
2. What do we get to know about the patient?
(name, job, personality, etc)
B. How much do you remember? Say if the following statements are T or F (account for it). Then watch the episode again and check your answers.
1. Richard and Fiona already know each other.
2. Fiona has never tried the traditional 50-minute session.
3. Fiona takes for granted Richard is in love with her.
4. Fiona denies flirting with Richard in the past.
5. Fiona has never met Gina at Lachman Brothers.
6. Richard made the appointment to get back in touch with Fiona.
7. Fiona is surprised Richard has a girlfriend.
8. The session finishes punctually.
D. Who says the following? When? What do the words/ expressions underlined mean?
-
It's been a very long time
!
- His opinion never counted,
as far as I'm concerned
.
- They end up
going on and on
about dreams and feelings and memories ….
- The
bulk
of the help is really done in 3 minutes.
- I don't wanna do it for
a whole hour
.
- You've
gained weight
or you've
lost weight
.
- You just
misunderstood
the nature of our relationship.
- You
made it pretty clear … that
you wanted me to kiss you.
-
For the sake of privacy.
- Sometimes I
misread
people.
-
Beckoned
you?
- I thought that was kind of
harsh
.
- And she's distant and
moody
.
- It's been
well over 3 minutes
.
- We can see each other again next week and we can
pick up
where we
left off
.
http://esl.about.com/od/advanced-related-words/a/Human-Relationships.htm